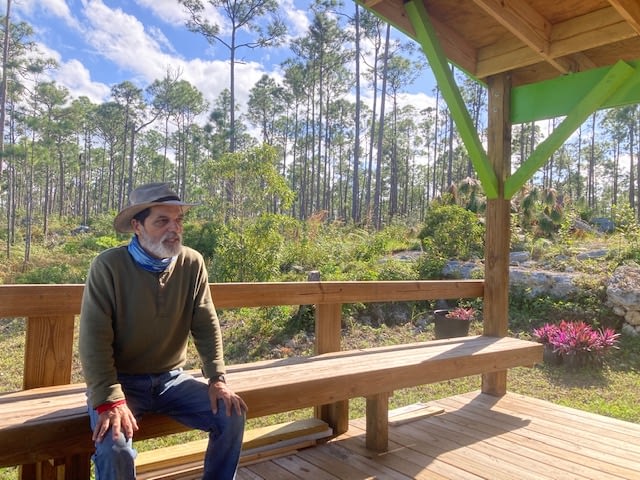 Earlier this year it was concluded that Abaco, and specifically Marsh Harbour, made the most sense for The Blue Atlas Project due to the level of destruction and need that was still undergoing post Dorian. We reached out to several relief efforts underway, along with potential community partners, schools, and other farmers. One of the first things to be decided on, was an exact location. Where were we going to get the land to build our center?
Through Michael, our local contact in the Bahamas, we were introduced to two farmers who dedicated their lives and livelihood to farming, focusing on Neem trees, and promoting sustainable living practices, just outside of Marsh Harbour – Nick and Daphne of Abaco Neem.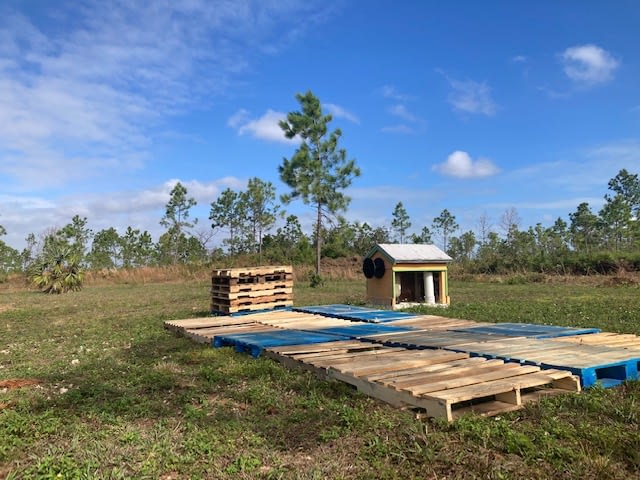 Now, admittedly, my knowledge of Neem was slim (actually non-existant), and I was completely unfamiliar with its benefits. So, I did a little research. It did not take long to understand the power of this tree.
Here is what I found – Neem is a one tree pharmacy.
The Neem tree is one of two species in the genus Azadirachta and is native to India. It is typically grown in tropical and semi-tropical regions.
In Sanskrit, Neem is arista, which means something that is 'perfect, imperishable and complete.'
A traditional potent medicine, the health benefits of Neem leaves have been known for centuries. It is not uncommon to see the tree in any Indian home or neighborhood. Neem leaves contain over 130 different types of biological compounds, such as nimbin, nimandial which help heal the body and promote healthy living.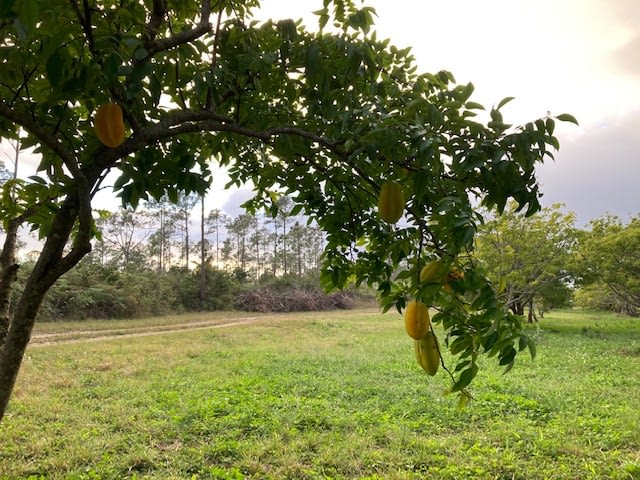 So, the entire tree – the Neem leaf is used to treat skin disorders such as eczema, psoriasis, skin ulcers or even leprosy. It can be used for relief with eye disorders, to treat chronic bloody nose, intestinal and stomach upset, loss of appetite, cardiovascular disease, fever, diabetes, gingivitis, and liver problems.
The bark is used for malaria, stomach and intestinal ulcers, skin diseases, pain relief, and fever.
The flower is used for reducing bile, controlling phlegm, and treating intestinal problems.
The fruit is used for intestinal problems, urinary tract disorders, and treating wounds.
Neem twigs are used for cough, asthma, and even low sperm levels – People in the tropics sometimes chew neem twigs instead of using toothbrushes – the stem, root bark, and fruit are used as a tonic and astringent.
Neem oil can be applied directly to the skin as a mosquito repellent, a skin softener or even a natural insecticide for other plants. The list goes on…
I was a bit astonished at the uses of this tree. And then I spoke to Nick and Daphne on the phone before we left the US – and I was even more taken. Nick is native to the Bahamas and started their organic tree farm with the intention to help contribute to the healthcare of the Bahamas. The words "Sincere and Helpful Service" is inscribed above the doors entering the facility. Within a few short moments over the phone, the positive energy and sincerity from this couple was so apparent.
Several months from that initial contact, as we prepared our boats and our lives to depart the US for the Bahamas, we stayed in touch and worked out some of the details of the partnership. Finally, the day arrived when we entered the gates of their farm to meet for the first time in person. From the moment the truck left the road and entered the property, you could feel what they have spent their lives creating.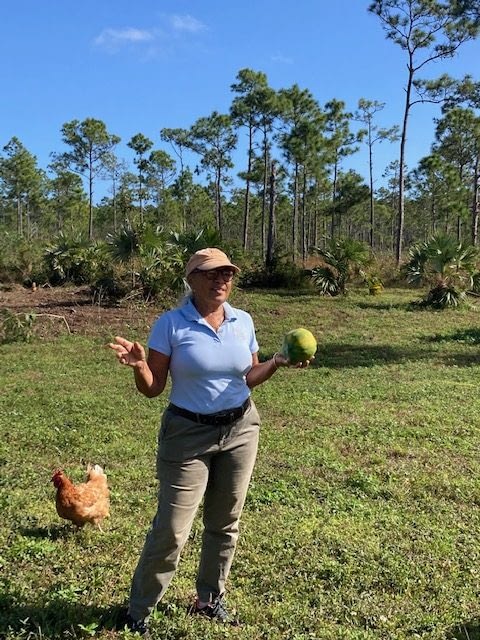 A place where one can find peace and tranquility away from the existing chaos, and feel the connection between ourselves and our surroundings. Their farm leaves a lasting impression and is the safe-haven BA would want as a backdrop for the center, a place where people will feel good to go to. And due to being located a bit outside of the primary destructive path of Dorian, is still green despite losing 1100 trees so far.
Calm – Serene – Safe – And it is no surprise that it feels that way – Nick and Daphne are wonderful people. Their passion for the life they have created is contagious. They have complete dedication to share their knowledge about health and wellness freely, and to share their knowledge about sustainable agricultural practices with their community through trainings and workshops. Which is why when they learned of our training and educational focus, they were in.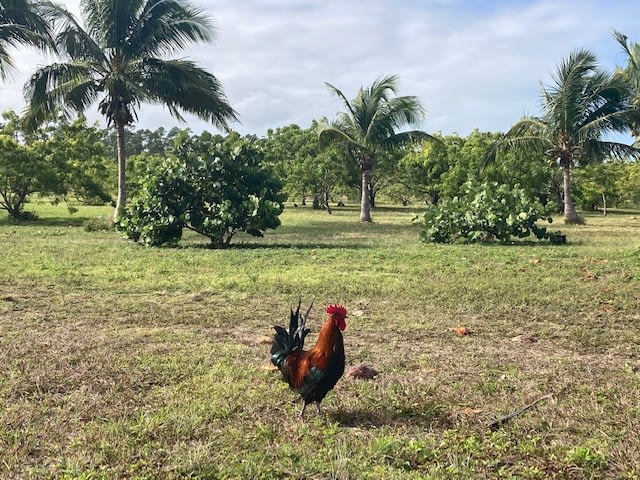 The Blue Atlas Project is incredibly lucky to have partnered with people who are already devoted to sustainability. In agriculture; community; and in healthy living. They live the words they inscribed "Sincere and Helpful Service."
Donated land, unrestricted access, a place to stay when work days run long, water – their generosity is not taken for granted and has been instrumental in paving the path for this project.
Later today, the Blue Atlas team travels to the farm. With Nick, we will decide on the location of our shade house, training facility and hydro/aquaponics garden. This will be decided based on access to a solar grid, water supply and flood plains.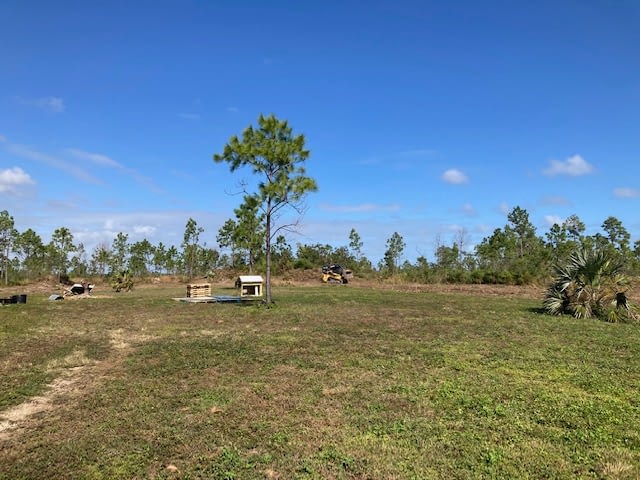 Groundbreaking will be in a few short days with many updates to follow.
Sustainability – Food security – Partnering with like minded local community members who are devoted to the health and wellness of the Abacos. That is what BA is building here, and supporting here.
We are lucky.
Written by Kali Kirkendall and Andrew Gober