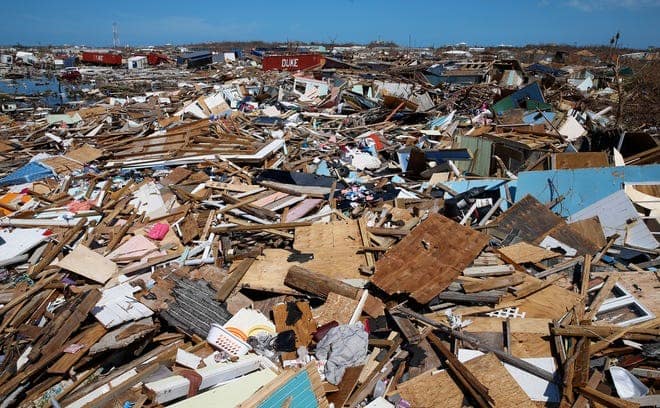 The Abaco Islands in the northern Caribbean are still rebuilding. Hurricane Dorian made landfall in September of 2019, efforts to clean up debris, reinstate the power grid and water supply were stunted by the quick arrival of Covid-19.  They are still struggling to obtain consistent power,  continued access to fresh water, refrigeration, and our focus – food. Our aim is to provide infrastructure and trainings around the food supply chain; contributing to both the local production of vegetables for the area, education for adoption of the grow systems and support for small food related business development.
Effects of Dorian:
Hurricane Dorian, a large category 5 storm that passed through the Bahamas in early September 2019, stalling over the Abaco Islands for 3 days before moving onto the Grand Bahamas and slowing down a bit before making landfall on the eastern border of the US. In the Abacos this resulted in massive destruction; homes destroyed, buildings and businesses wiped out, infrastructure for basic necessities: water, shelter, electricity and food – gone. Human lives – lost.
Pre-Existing Problems:
If we want to talk about food security, systems and solutions. We have to look at the state of production prior to the disaster. Focusing on the Abaco islands, as an example for many island nations, there is a lack of land, lack of soil and lack of nutrients in the soil and lack of education around nutrition and cost. We needed to look at ways to increase yield per square foot (or acre) and be able to control the nutrients of the growing medium, as well as, work with community members and stakeholders to change the conversation around cost and benefits of eating locally.
As we know, the Bahamas primary industry is tourism. As more and more locals convert to working in the more lucrative industry, less and less stay focused on growing food, this begins a cause and effect loop of relying more heavily on higher priced imports which then necessitates earning higher wages.  
Abaconians faced what many Islands nations face, plus Dorian (the strongest Hurricane to even hit the Bahamas) and followed with Covid-19, which is why we chose a small farm outside of Marsh Harbor as the host location for our Food Equity and Sustainability Training (FEAST) Center. Covid-19 showed many nation states around the world the urgency of national food security. Ie. Being able to feed a population without relying too heavily on imports. As initial relief efforts wane, and tourism at a stand still, the Bahamians find themselves relying heavily on foreign relief aid help  sustain themselves and to rebuild.  Relief is necessary, but the rebuilding process is just as important to help a population get back on their feet and provide for themselves.
Current Situation:
People have been slowly returning to the Abaco Islands since the storm. Some, never left, some are likely not to return. Many homes sit abandoned. There was around 15,000 documented inhabitants before the storm, 11,500 of those were displaced. The reliance on personal power generators, while still present, is slowing as electricity is being brought back to parts of the Island. Allow me to say that in another way, it took 12-13 months for power to get restored to most of the island. Meaning that for 13 months, residents who remained were not only demolishing and beginning to repair and rebuild homes, but were reliant on access to fuel and the generators to even keep food cool through warm months in an effort to keep it.
This community of helpers is one of the most inspiring stories I have seen. From relief organizations that started as soon as Dorian hit and continue their work today. To Abaco residents that have stepped up and act as a liason- connecting organizations with other organizations, residents and supply chains. A few connections have helped us price out supplies we can obtain locally (although not always consistently)- so that we are able to facilitate economic independence from the start. They have helped us connect with farmers, those that have already moved back home and those that would like the opportunity to. They have helped us connect with other organizations that may be able to partner to either help with land, supplies or logistics. "Look for the helpers." – Mister Rogers.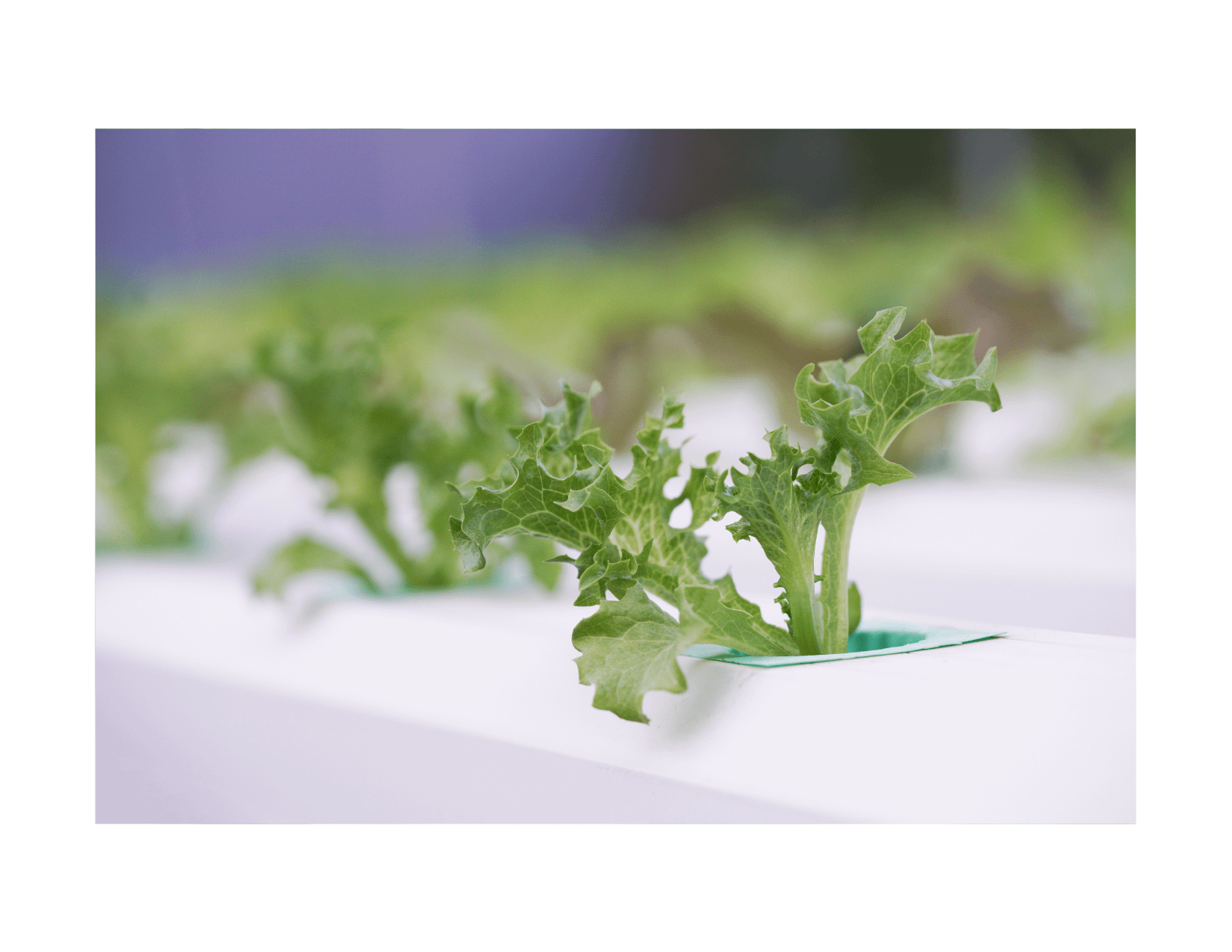 Our Approach:
As an organization we focus on the rebuilding phase of relief work. Our mission is to provide infrastructure and trainings for food systems in disaster-stricken areas. We will be building the first FEAST (Food Equity and Sustainability Training) Center; installing and sustaining hydroponic and aquaponic growing systems, raised beds, compost/soil amendment project and solar power, in a demonstration market garden and education center. (These systems are explained in more detail if you click on the links) Providing a sustainable way to grow nutrient dense food, locally: both securing a food system and stimulating the economy. 
We are working with local farmers, that are located in Marsh Harbor and in other settlements as our outreach efforts continue. We also are fortunate to have specialists in these fields consulting with us. The community organizers here are assisting the project so that the FEAST Center becomes community accessible and self-sustaining in the first year of production.
The Logistics:
Three people. Two sailboats. And a whole lot of supplies are going to be departed from Florida mid-November 2020. These two boats laden with rations, items that were not yet available locally, building supplies, and a large amount of tools sailed to the Abaco Islands. An underlying tone of  all of our projects is sustainability, both in terms of environmental footprint and the outcome of our work.
We arrived by mid-December 2020, and broke ground the first week of January. The construction of the Shade House, pump house (well water access), solar field and battery house were completed within two months.  Followed by the construction of the soil amendment infrastructure, dialing in electricity and starting seeds. Next up is systems installation and balancing of the PH, introduction of Tilapia in the systems and transplanting. We will be bringing on apprentices, starting tours and trainings, and making the FEAST Center's first market sales April-June 2021.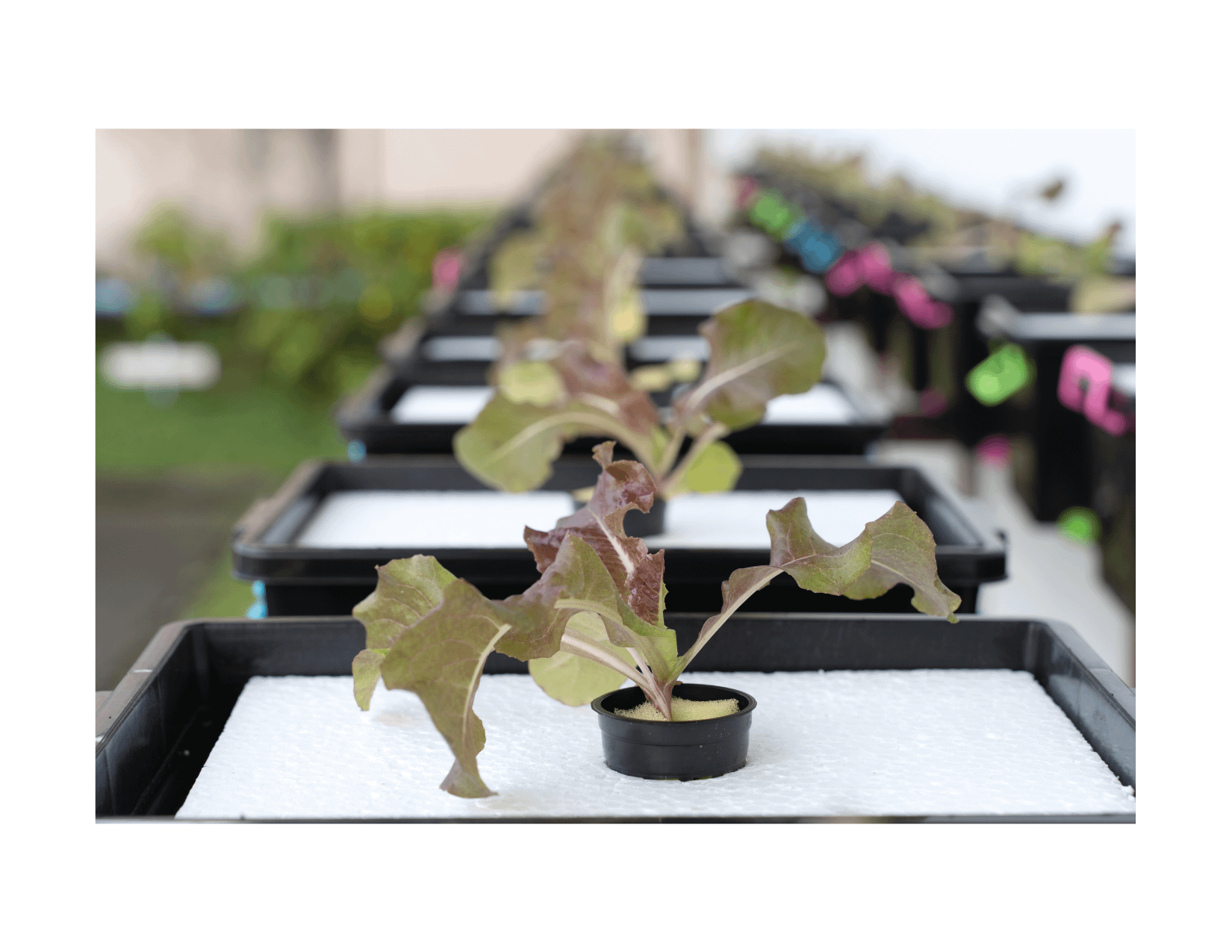 Contributions and Support:
The support that we have received is humbling. Both in terms of advice, assistance, financial and supplies. Land with access to clean water – donated.  Tools, vehicle and generator – donated. Aquaponics system – donated. We also have been provided with many of our on-site living facility by donations from other organizations.
Our Commitment:
Blue Atlas team members will be on the ground for 2021. Providing on-going support, both organizationally and through trainings through 2022. As we get the systems dialed in and producing and solidify market access.
Our Ask:
This project will require a lot. A lot of human-hours. A lot of commitment. And more financial support. Join us! Join in on the journey. Share our story and our work. And if you can, be it $25 or $2500- you can donate through the website or by texting AIDABACO to 44-321. All donations will receive a tax deductible receipt for your records.
Thank you for being a part of this journey!
With so much Gratitude, 
The Blue Atlas Team