Kali Kirkendall  
Founder + Executive Director
Kali began studying community development soon after working for an environmental organization on a campaign during university. She realized through that experience that supporting and living actively in a community was a more direct way to promote change and that where you spend your dollar has a lot more to do with the community you are wanting to build. Strong local economies and food systems became inextricably linked in her mind.
As an avid traveler, she studied communities and agricultural practices in each place she landed. Over the past 17 years she has worked on multiple sustainable or organic farms. From market to wholesale, from farmers market to CSA's, from farm to table to produce at the local health food store. She has ran gardens at lodges and for small share holders. She learned in a beautiful way what a food does for a community and it has framed her life.
Kali believes meaning is the key to life, and finding your work is crucial. What she is doing here with BA makes sense to her.
And sailing, that's just been in her mind since she was 10.
Andrew Gober
Operations Officer
Andrew (Drew) Gober grew up in a small town in Michigan. He spent time on the waters of the Great Lakes, where he fell in love with sailing. He joined the U.S. Air Force after college and traveled the world, living in multiple countries, and within disparate cultures. After retiring from the Service, he moved to St Petersburg, FL and shifted his efforts to being a sailing instructor.
When the opportunity arose to assist The Blue Atlas Project, Drew was compelled. "Service before Self" is one of his core values learned in the military. Desiring to continue to serve others in a meaningful way, the Blue Atlas Project provides an avenue to fulfill his desire to assist others in an extraordinary meaningful way. Drew is incredible motivated by the work Blue Atlas dedicates itself to and finds inspiration in the excitement and energy created by the simple act of helping others live the best way they can.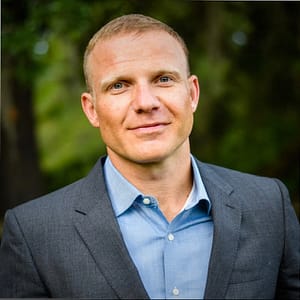 Mikolaj Zadecki
Board Chair
Mikolaj Zadecki is a business consultant and entrepreneur with a passion for social, environmental, and humanitarian causes. He has dedicated a lot of the spare time in his adult life to supporting initiatives aimed at bettering the conditions of people and their planet. He is a lifelong believer in the wisdom and necessity of sustainability in all human activities, and was an early supporter of the ideas that led to the Blue Atlas mission. Today he lends his energy, his network, and business expertise to that mission's fulfillment. He hopes to join the Project in a more active role in the near future. Mikolaj lives in Charleston with his Great Dane, Bubinski.
Jane Harrison
Board Member
Jane Harrison is a professor and environmental social scientist. Harrison consults with regional planners and elected officials, private businesses, and individuals to safeguard natural resources and invest in food security via sustainable seafood and aquaculture. Harrison works for NOAAs North Carolina Sea Grant program as their coastal economics specialist. She is also a graduate faculty member in the College of Natural Resources and an affiliate faculty member in the Agricultural and Resource Economics Department at NC State University.