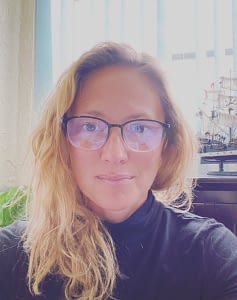 Kali Kirkendall began studying community development soon after working for an environmental organization on a campaign during university. She realized through that experience that supporting and living actively in a community was a more direct way to promote change and that where you spend your dollar has a lot more to do with the community you are wanting to build. Strong local economies and food systems became inextricably linked in her mind.
As an avid traveler, she studied communities and agricultural practices in each place she landed. Over the years relief work become a more active role, and it went from volunteering on other's projects to eventually, in 2015 she creating The Blue Atlas Project as a way to raise funds for relief work.
Kali believes meaning is the key to life, and finding your work is crucial. What she is doing here with BA makes sense to her.
And sailing, that's just been in her mind since she was 10.
Andrew (Drew) Gober grew up in a small town in Michigan. He spent time on the waters of the Great Lakes, where he fell in love with sailing. He joined the U.S. Air Force after college and traveled the world, living in multiple countries, and within disparate cultures. After retiring from the Service, he moved to St Petersburg, FL and shifted his efforts to being a sailing instructor.
When the opportunity arose to assist The Blue Atlas Project, Drew was compelled. "Service before Self" is one of his core values learned in the military. Desiring to continue to serve others in a meaningful way, the Blue Atlas Project provides an avenue to fulfill his desire to assist others in an extraordinary meaningful way. Drew is incredible motivated by the work Blue Atlas dedicates itself to and finds inspiration in the excitement and energy created by the simple act of helping others live the best way they can.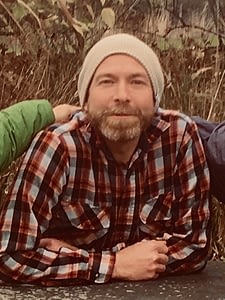 At an early age Michael Robbs' family values were already well aligned; often helping families in his community, especially around the holidays.  Those life values instilled in him early on are still easily visible to this day.
He began traveling at 20, in 2011 at 29 he hiked the Pacific Crest Trail, by 2015 his desire to be of service led him to Nepal post-earthquakes. It was while in Nepal that Michael met Kali.  The building of strong connections and friendships, either through travel or helping others is something that Michael holds most dear.
Michael's part in the Blue Atlas project is multifaceted and ever evolving; which suits his strengths well.  Since getting involved in Early 2020 Michael has had a part in aquaponics & hydroponics research, construction supply logistics, developing community partnerships, and sailboat maintenance & repair; just to name a few.  He will have an integral part to play as the Blue Atlas project continues to engage with the Bahamian people, helping anyone in any way he can.