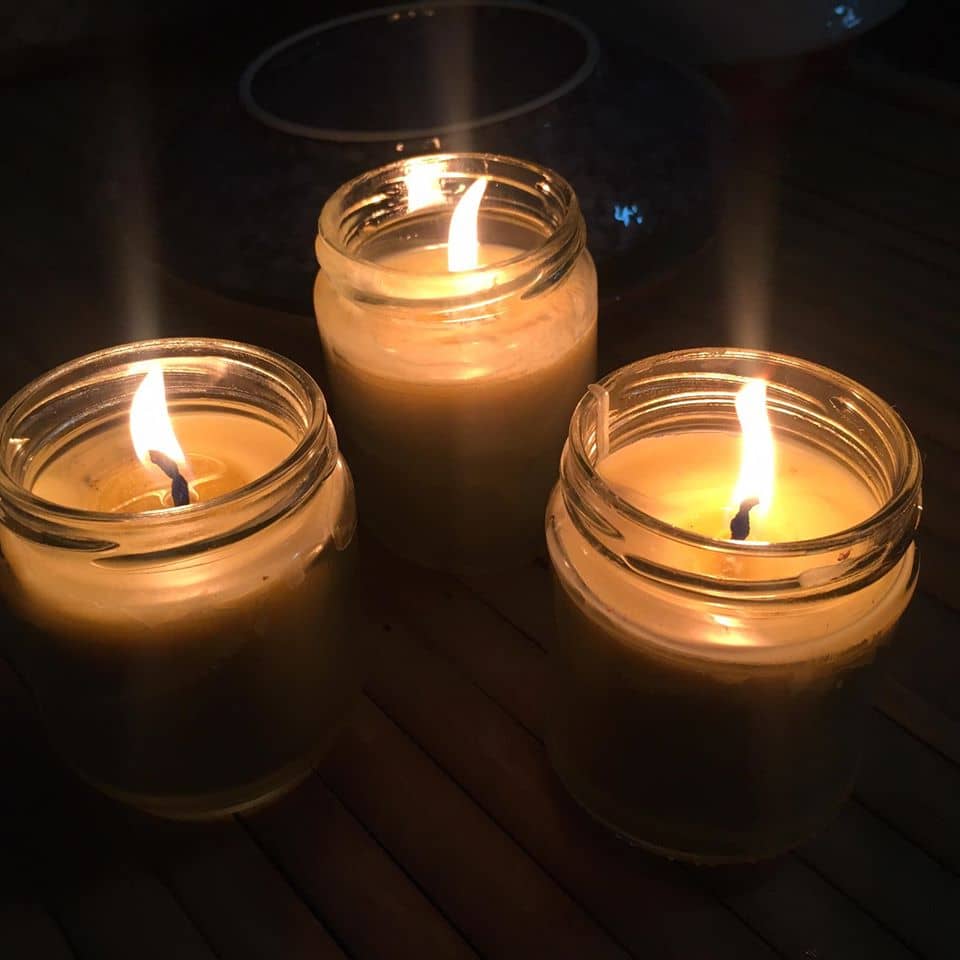 Below you will read the story of Sothon Pheap, a lady whose compassionate heart and smarts is behind the creation of Hattha Neary. Sothon has dedicated herself to empowering women in rural Cambodia by providing support and living wages, as well as sharing knowledge on sustainable agricultural practices. She is an inspiration and I am so ecstatic and humbled to be getting to know her and her work.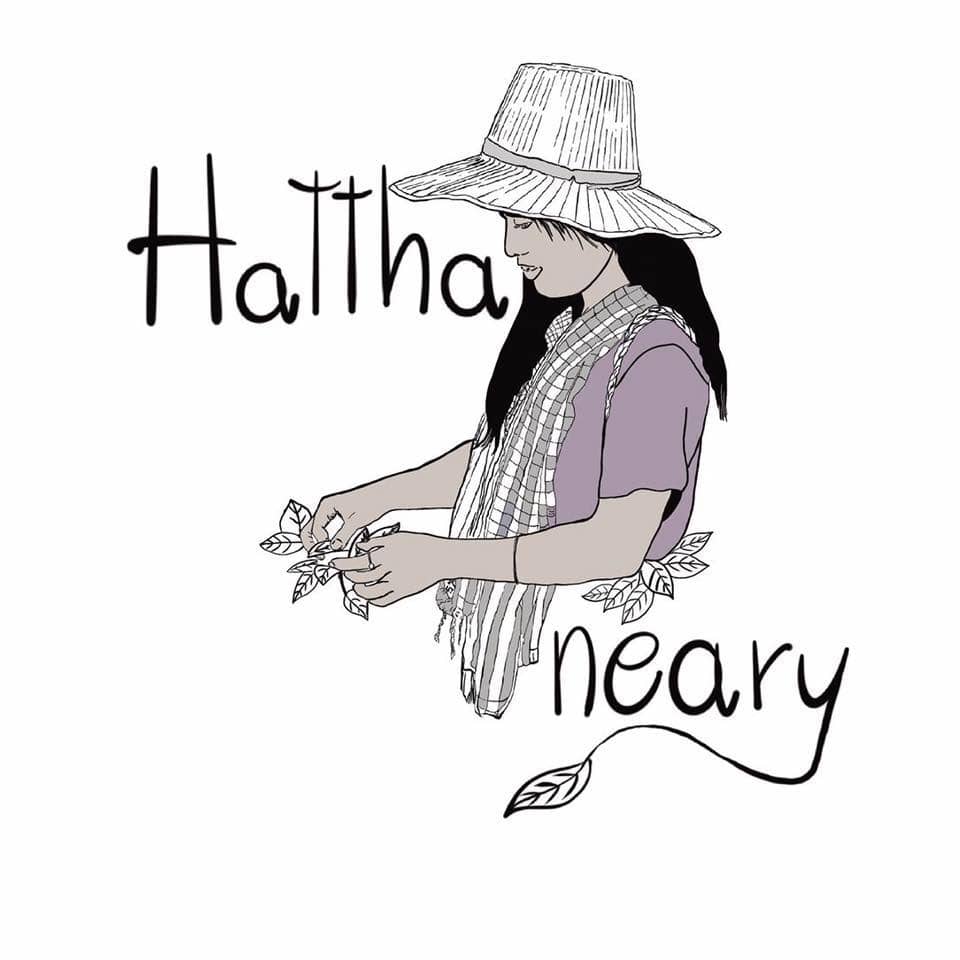 Hattha Neary –
I was raised in the rural part of Banteay Meanchey province where everything was great until my mother got divorced with my father. After that my mother had to manage everything by herself and she didn't even have a sustainable job, before the whole family depended on my father, a doctor. My mother didn't finish high school because she was born during the Khmer Rouge period. Over time, our situation started to get more intense and that forced my mother to migrate to find a job, outside of Cambodia. She had to play multiple roles as a mother and a father, and did everything to keep food on the table. Trying her best, was still quite stressful. She had to act strong and independent in order to do all of these things.
Then my mom had to send my sister, my brother and I to live with my grandmother and aunt. We had to move away from home to the city of Serey, Sorphon. Mainly because my mother alone could no longer support the family and also for our education. In the city, I lived with my aunt who was working as a nurse. Who also  works so hard to support the whole family. No matter what happen in her family, she still can support us and she was an independent woman. Despite that, my mother had to work harder than my aunt as my mother was a housewife which she had to handle more for less pay.  My mother can't support us to go to school and she doesn't have a sustainable job for herself , as  farming a small plantation won't earn much to support a family. My aunt however, has everything she needs to support and take care of her children. As a daughter, I felt so much pressure to see my mother try so hard for everything. Sometimes, she doesn't even have money to buy food for me and she felt pity for herself. One day my mother exchanged one can of rice for some food because she doesn't have money to buy food when I go to school. Unfortunately, I don't like the food she gave to me so it made her so upset  that she can't even feed her own daughter with the food she wants to eat. I wasn't angry with her but told her that I'll study hard to pay back to our family.
It's the worst feeling in my heart to see my mother asking money from my neighbor without the ability to pay them back. I didn't know how can I help her at that time, I was only 8 years old, so I just encouraged her to keep up and reassured her that I will be able to help her after my graduation with a good job. My aunt also inspired me to dream of working as a doctor and I will open a hospital to help elder and young people without making people paying back to me. My mom's and my aunt's story encouraged me to fight for my future and will always remind me to fight so hard, to be independent and to be a strong girl. I kept her story as the best lesson in my life. After I went to university, I realized that I can't study the major like my aunt because I am not comfortable with surgery and a lot of blood. I was so upset because I can't follow my dream but I choose an alternative major, Food science. At that time, I think that after I finish my university,  a good job is enough. In fact, it wasn't, I felt bored with working in office and wearing nice clothes. I found that it was not me. I want to create what I love with what I have learn from my study. That's why I find the way to take myself out from the comfort zone. Now, I understand that I still can follow my dream, not only to be a doctor that can help people but other job that can do the same thing. Food science that I had learned, can use to help people and create my beautiful path.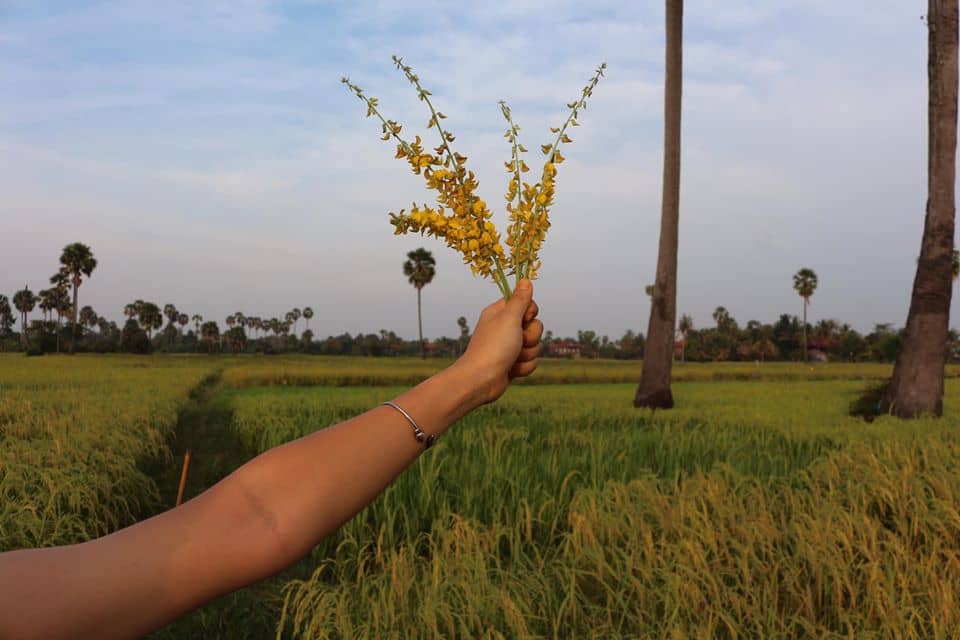 The inspiration from my mom and my aunt as a nurse with the lesson I learned through my family and self-experiences encouraged myself to create an enterprise called Hattha Neary. The fundamental vision of this enterprise is mainly empowering women in Cambodia. This project is to work with women empowerment, to turn their creativity into creating something new  and to improve society. They will be producing goods locally by hands where all components and ingredients will be naturally purified with approved quality testing. The name Hattha Neary means everything is handmade by Cambodian women with love and power. Every product conveys a message of care about the environment and the sustainability of our women community. This project is not mainly looking for profit but importantly looking for challenges and development that will better the lifestyle of all women of our country. With love and care, we work for a brighter future and walk on a beautiful journey together.
-Sothon Pheap
To support her and her work, click here, for the first round of all natural soy wax candles that we are currently offering.