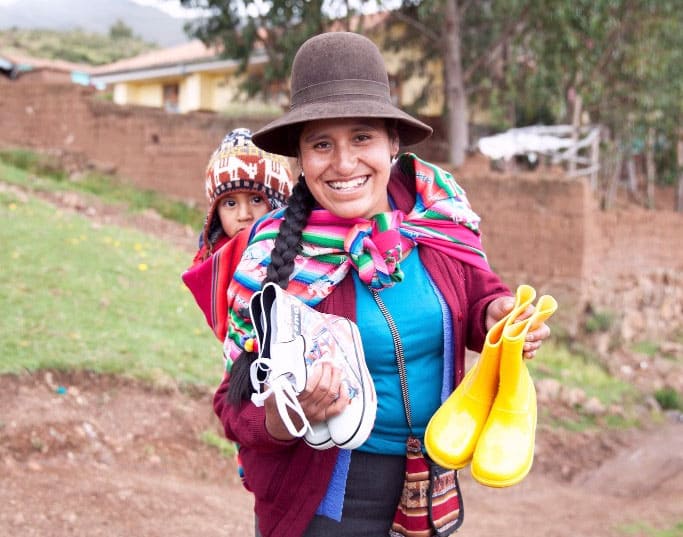 The term 'Social Enterprise' has quickly picked up momentum as a way of describing an important new movement in business and entrepreneurship. For our readers who have been asking—here's our take on what a social enterprise is and a few examples that embody the movement.
Social Enterprise In 140 Characters:
A Social Enterprise's Reason For Being
Think of it this way—a social enterprise exists to achieve a social mission—such as providing healthcare or safe drinking water for the poor, introducing renewable energy, creating jobs for the unemployed or advancing education initiatives.
Although profits are not the primary motivation behind a social enterprise, revenue still plays an essential role in the sustainability of the venture. In fact, sustainable revenue differentiates a social enterprise from a traditional charity that relies on outside funding in the form of donations or grants to achieve its social mission.
This does not mean that social enterprises cannot be highly profitable, it simply means that when they are, their priority is the reinvestment of profits into their social mission rather than payouts to shareholders.
A successful social enterprise is one that balances the tension between upholding the social mission of their organization and maximizing the productivity of their business venture to ensure sustainability.
The Difference Between a Social Enterprise and an Ethical Business
It is worth noting the marked differences between a social enterprise and an ethical business. A social enterprise centers itself around a social mission and uses commerce as tool to maximize sustainability and impact. An ethical business centers itself around creating profit for its shareholders but takes an ethics-based approach to issues like the environment, trade practices, and community development.
3 Social Enterprise Types & Examples
Social enterprises are founded to solve a range of social needs and often vary in their model. These are three common approaches along with some best in class examples of each model.
1) The Innovation Model
Solar Sister is an example of a company that directly addresses a social need through innovative products. The company brings clean energy technology to even the most remote communities in rural Africa through a deliberately women-centered direct sales network. Other Social Enterprises that provide innovative products and services to solve a social issue: BioLite, Kiva, Grameen Bank, Drink Soma, FairPhone
Faire Collection is an example of a social enterprise that serves the common good by employing disadvantaged people at a fair wage. The company hires artisans in the developing world to create jewelry that is sold on international markets, providing dignified wages and holistic social programs that provide a path out of poverty to their artisans. Other Social Enterprises that employ disadvantaged people to break the cycle of poverty: Raven + Lily, Ten Thousand Villages, The Giving Keys, Krochet Kids, Divine Chocolate 
Roma Boots is an example of a third type of a social enterprise that serves the common good by giving back for every purchase made. For every pair of Roma Boots sold, a brand new pair stuffed with educational supplies is donated to a child in need. This model gives consumers an inspiring and tangible measurement of their impact and as Roma likes to say, "Gives Poverty The Boot." Other Social Enterprises that give back for every product purchased: Sackcloth And Ashes, TOMS, Skyline Socks, Project 7, Better World Books
More Perspectives On Social Impact
We reached out to a few people we respect for their thought leadership to get their take Social Enterprise. Below is a quote from our conversation with author Seth Godin on the topic.